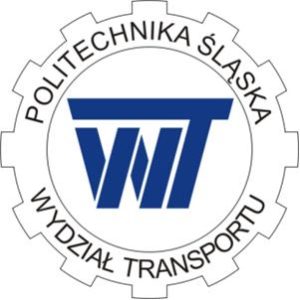 Silesian University of Technology
The Silesian University of Technology (SUT) has a history of 71 years. It has become an important public culture and opinion-forming institution, deeply rooted in the city of Gliwice and Upper Silesia region. The Silesian University of Technology is the biggest technical university in our region and one of the biggest in Poland, currently educating about 25 000 students on 15 Faculties in 48 engineering disciplines. Nowadays the University offers courses within over 140 specialties in 34 majors. The Faculties cover the whole range of engineering disciplines, as well as elements of management, sociology and administration. The number of students in all types of courses in the academic year 2016/2017 is about 27 000. Educational and research activities benefit from large number of modern lecture halls and advanced laboratories and are carried out by remarkable university staff consisting of over 1700 academic teachers including 300 professors and DSc degree holders.
The Silesian University of Technology is an active partner of the European students exchange within the framework of the LLP-Erasmus programme, on the basis of over 145 bilateral agreements with European universities.
Department involved
Faculty of Transport
Faculty of Transport conducts scientific research in Department of Automotive Vehicle Service, Department of Automotive Vehicle Construction, Department of Logistics and Industrial Transportation, Department of Railway Engineering and Department of Transport Systems and Traffic Engineering.
Keywords: transport, transport systems, logistics, management, finances.
Contact Person: Prof., dr. habil. Aleksander Sladkowski, dr.h.c., prof.h.c.
.Address: Krasinskiego 8, Katowice, PL 40-019, Poland.
Email: aleksander.sladkowski@polsl.pl
Web address: www.polsl.pl.
Social page: http://transportproblems.polsl.pl/en/default.aspxhttp://sladkowski.com
SUT Team in SmaLog
Main international publication of the team
Sładkowski, A. (ed.) Actual problems of logistics. Gliwice: Politechnika Śląska. 2012. 216 p. ISBN 978-83-7880-096-5.
Sładkowski, A. & Dantas, R. & Micu, C. & Sekar, G. & Arena, A. & Singhania, V. Urban freight distribution: council warehouses & freight by rail. Transport Problems. 2014. Vol. 9. Special Edition. P. 29-43. ISSN 1896-0596.
Sładkowski, A. & Cieśla, M. Influence of a potential railway line connecting the Caspian Sea with the Black Sea on the development of Eurasian trade. Naše more. 2015. Vol. 62. No. 4. P. 264-271. ISSN 0469-6255.
Sładkowski, A. & Pamuła, W. (eds.) Intelligent Transportation Systems – Problems and Perspectives. Studies in Systems, Decision and Control 32. Cham, Heidelberg, New York, Dordrecht, London: Springer. 2015. 316 p. ISBN 978-3-319-19149-2.
Cieśla, M. & Hat-Garncarz, G. & Sładkowski, A. Distribution process organization as part of effective customer service. In: Sładkowski, A. (ed.) Actual problems of logistics. Gliwice: Politechnika Śląska. 2012. P. 173-191. ISBN 978-83-7880-096-5.
Cieśla, M. Outsourcing strategy selection for transportation services based on the Make or Buy decision. Transport Problems. Vol. 10. No. 2. P. 91-98
Burdzik, R. & Cieśla, M. & Sładkowski, A. Cargo loading and unloading efficiency analysis in multimodal transport. Promet – Traffic & Transportation. Vol. 26. No. 4. P. 323-331. ISSN 1848-4069.
Cieśla, M. Sustainable logistics strategies of transnational corporations. In: Sustainable logistics and strategic transportation planning. Tomaz Kramberger, Vojko Potocan, Vesna Mia Ipavec. Hershey: Business Science Reference, 2016. P. 347-367.