Teachers from UA & GE Universities within the framework of the «SmaLog» project have been trained in Italy
19th November – 30th November 2018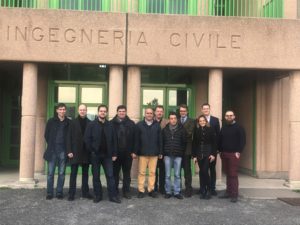 From November 19 to November 30, 2018, the teachers from UA & GE Universities were trained according to the SmaLog project at Roma, University of Rome Tor Vergata (Italy).
Teachers from UA&GE Universities within the framework of the «SmaLog» project have been trained at Sapienza University (Italy)
12th October – 23rd November 2018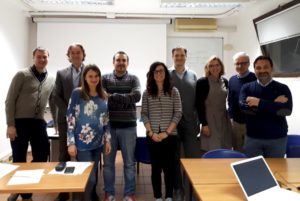 The internship of Ukrainian and Georgian teachers at Sapienza University ended.
Participants received new knowledge and skills that will be used in the development of syllabuses for the disciplines of the master's program "SmaLog".
WPs 2.7 & 10.2 – Master Programme & 3rd PMC Coordination Meetings
«SmaLog» Erasmus+/КА2
WPs 2.7 & 10.2 – Master Programme & 3rd PMC Coordination Meetings
«SmaLog» Erasmus+/КА2
1st Annual Training Seminar on SmaLog issues (WP 4.5)
«SmaLog» Erasmus+/КА2
13-th – 14-th of September 2018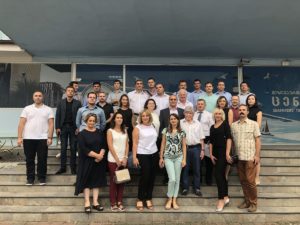 Firsts Annual Training Seminar
on SmaLog issues
«SmaLog» Erasmus+/КА2
13-th – 14-th of September 2018